ELEGANT EVENT SPACE IN GREENVILLE, SC
Thank you for your interest in Revel Event Center for your special occasion! Nestled in the heart of downtown Greenville, our venue's extensively detailed restoration embellishes the event space, making the perfect canvas for entertaining. Revel has unique personality and was transformed with you mind. With a beautiful Grande Ballroom, intimate Whiskey Lounge, and an outside Promenade, Revel is specifically designed for tailor-made and unmatchable events. Our event and venue staff are seasoned in hospitality and have a true passion for entertaining. We are driven by seeing the completion of an event come to life, ensuring a memorable experience for your guests. Let us be the perfect space to host your special occasion.
At Revel, we can host a multitude of different events:
weddings
receptions
meetings
sit-down dinners
cocktail parties
concerts
balls
holiday parties
bar mitzvahs
bat mitzvahs
award ceremonies
rehearsal dinners
Review the unique event spaces below that Revel Event Center has to offer perfect for your upcoming event. Each are available to be booked separately or, for larger parties, the entire venue can be booked in order to keep your guests comfortable. With over 8,500 square feet of event space, Revel is perfect for a vast array of events including weddings, corporate events, social parties and more.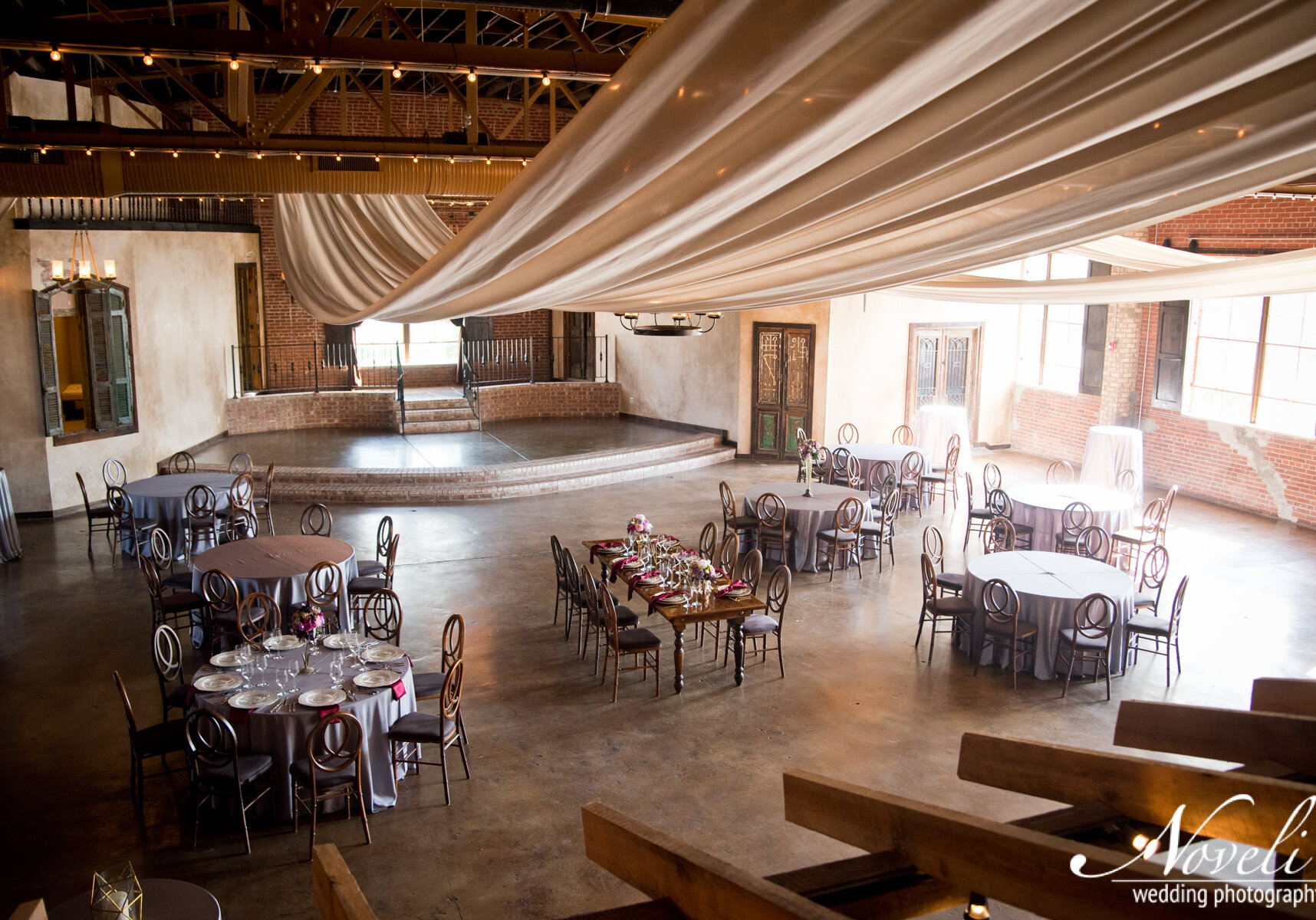 Our Grande Ballroom has antique chandeliers, exposed beams and large windows offer an open, airy canvas filled with natural lighting.  Historical 1950's hand fashioned brick line the walls and a beautiful hand-crafted stage. This large 4,500 square foot ballroom has an open floor plan allowing for creative and flexible event designs.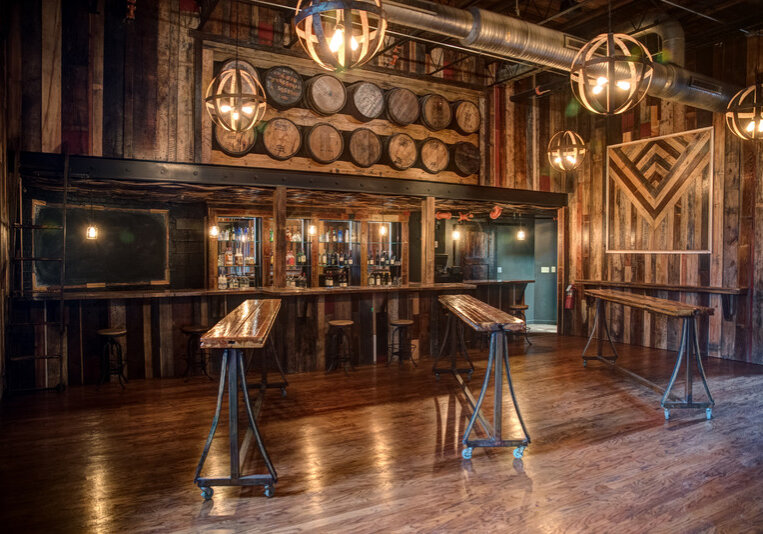 Reclaimed rich woodwork decorate this charming room, with a stunning copper bar top that has been artfully heat treated to pull in the natural tone of the room. An ideal space for use as a cocktail hour between a wedding ceremony and reception or a small intimate event.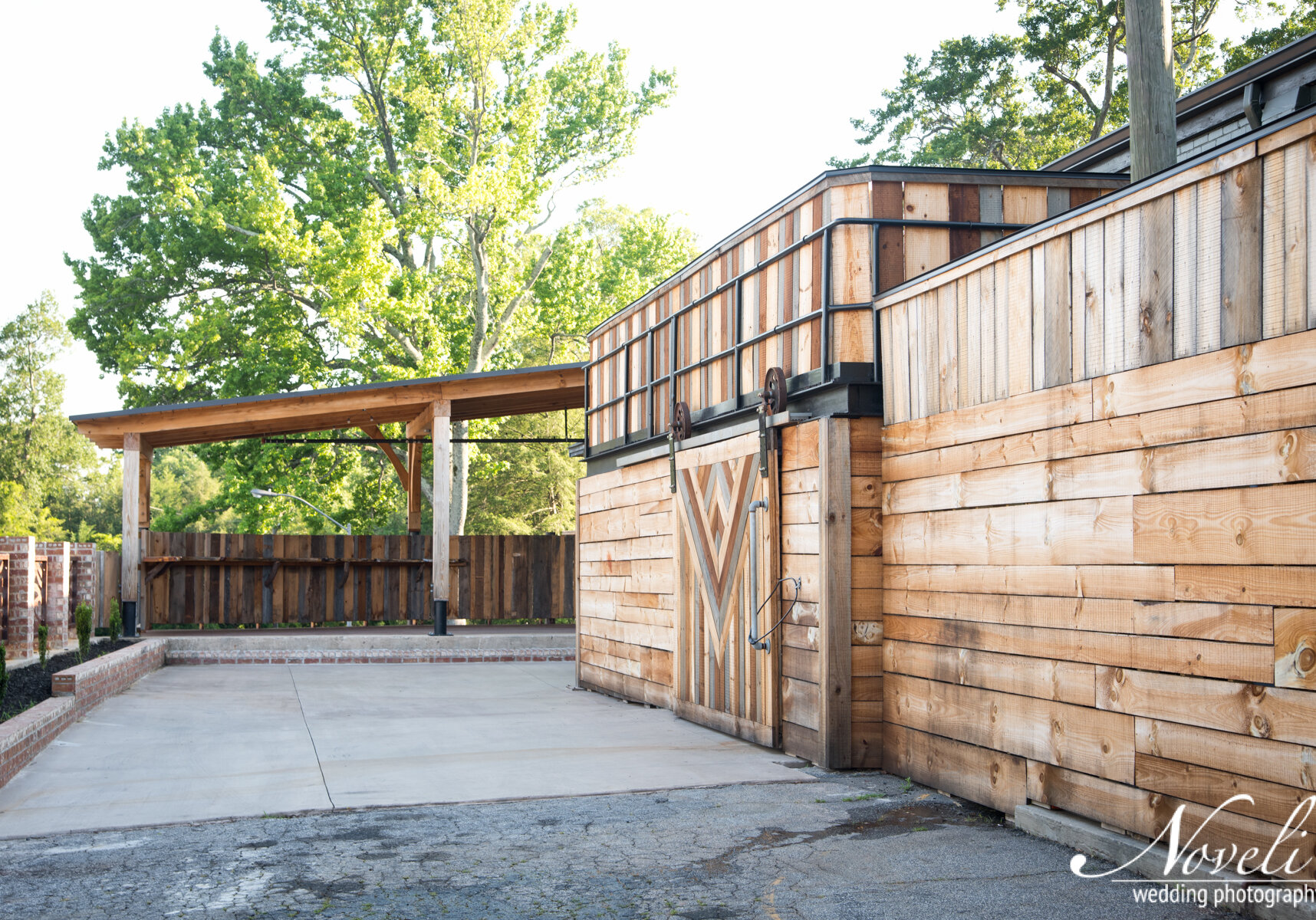 This outside courtyard is just the right place to host your guests with refreshing beverages and decadent hors d'oeuvres. The outside Promenade provides an ideal space for your guest to socialize and embrace one another as they take part in your special occasion.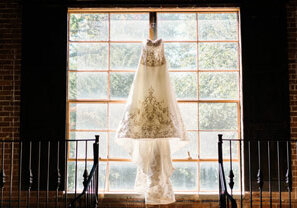 Bridal Suite: This fully furnished room is brimming with beautiful lighting and elegance. The Bridal Suite has a separate entrance to ensure privacy for the duration of your time at Revel. A quiet, relaxing place for the bride and her party to enjoy her final moments leading up to her marriage.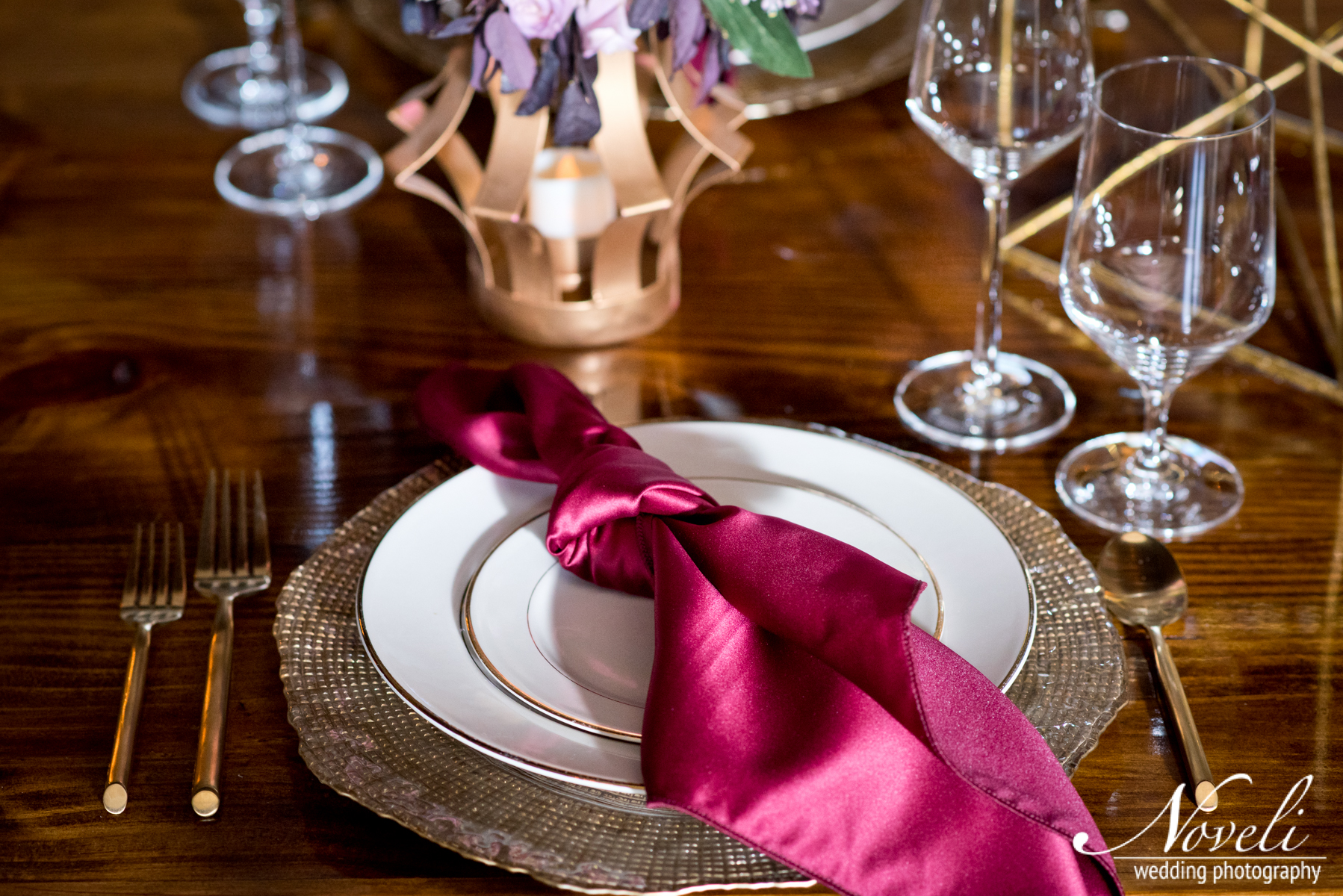 We understand how important it is to have a caterer who understands your vision and style.  In-house catering is available at your request, or you're welcome to bring in your own DHEC certified and insured caterer.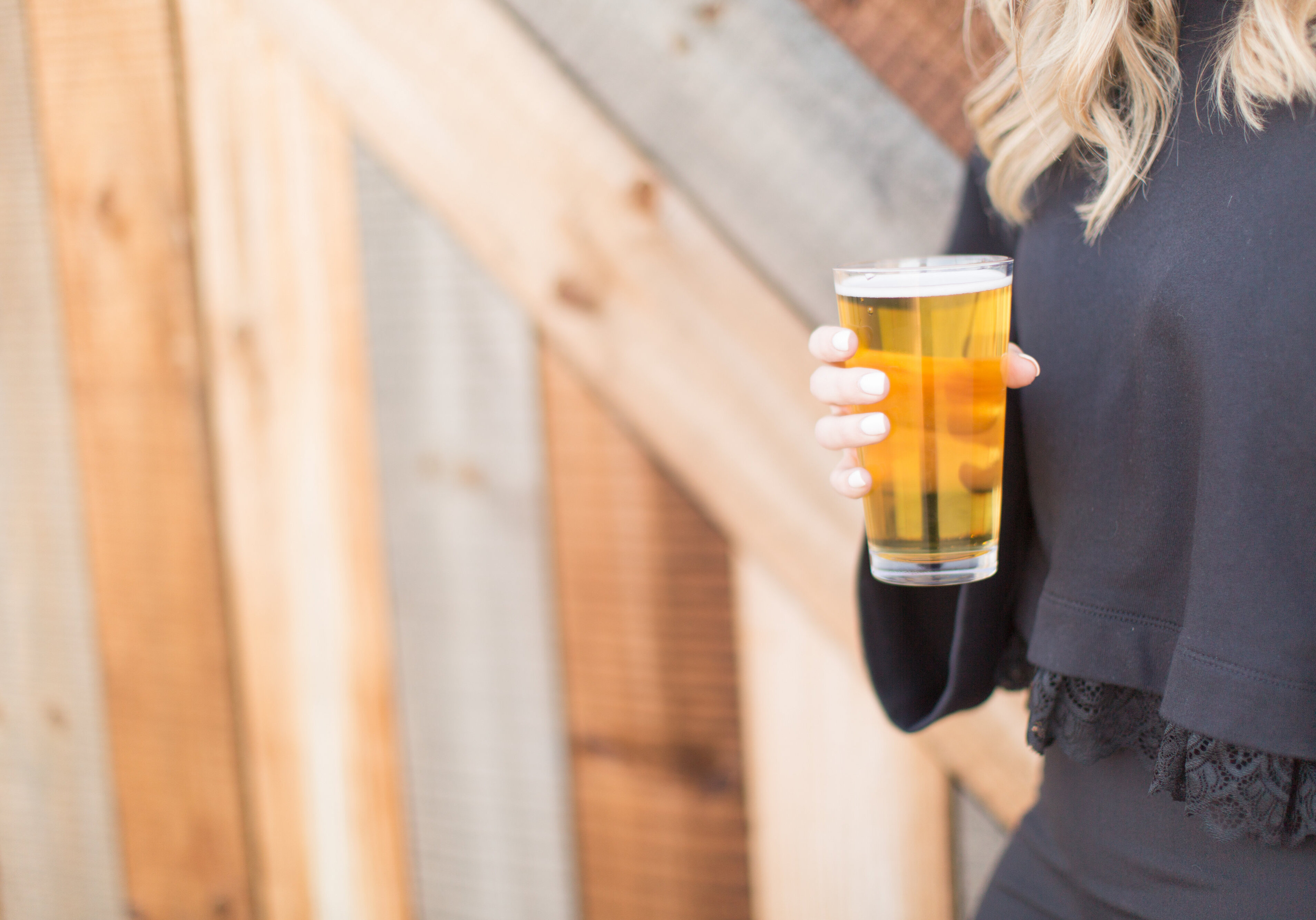 We take pride in our dedication to excellence in bar service. Our goal is to provide your event with not only libations, but also memories. Revel's bar services include your alcoholic beverages and standard mixers, ice, garnishes, cocktail napkins, and glassware. Please ask about our various bar arrangement packages including: hosted unlimited open bar, full host bar, hosted beer and wine bar, full cash bar, and hosted bar with set dollar or time limits.